I have really appreciated the idea of including people with law vision in a camp like that.
In my opinion it has allowed me to challenge myself both in the English language and mostly in helping other people know my disability and what in means to live with that.
In my opinion the blind meal was great, in fact it made me understand how blind people live.
Personally I decided to cover my eyes because, even if I'm visual impaired, I think being blind is a greater disability than mine and I want to know it better.
Another thing I really loved was the bycicle tour. In fact I think it was very well organized and I loved it a lot! It is a different way to visit a city. It allowed me to know a city I had never seen before doing some sport.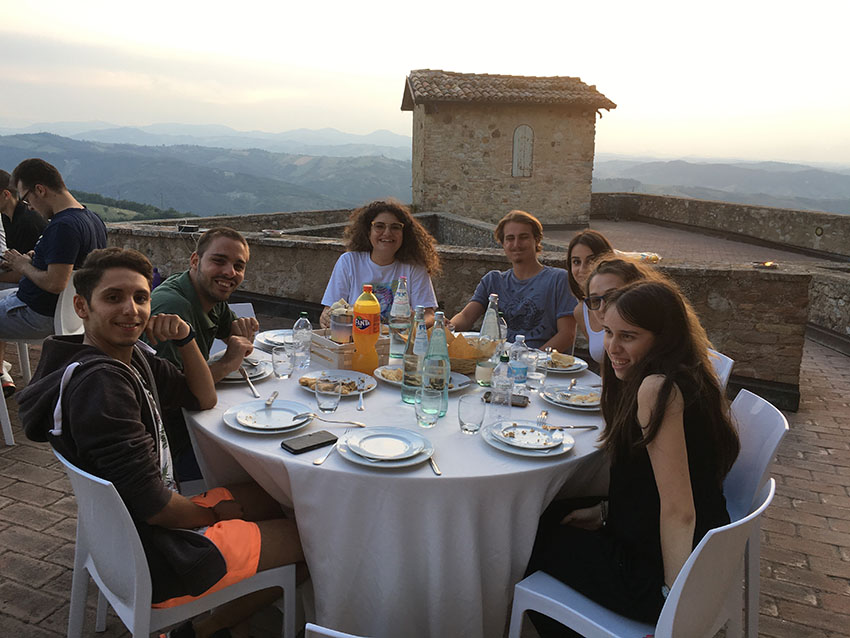 The thing I loved the most was hearing the music played by Agatha. I love the sound of arp and I have really loved the way she played such a different song.
One thing I found very strange was to do the parade in Bologna. In fact it was the first time I did an official parade in front of lots of people
I suggest to prepare a small tour in Bologna after the parade but it should be not too long not to annoy people.
I loved the tour in Venice, it allowed to visit places like Burano that I had never visited before, learning some things about the place but having also free time.
I think the time between free time and guided tour was good.
I think that visiting guide dogs was beautiful. The guide explained very well. I was very much surprised to discover how they are trained and how much time is needed .