Dettagli

Scritto da

Luca Pinchetti - Ib2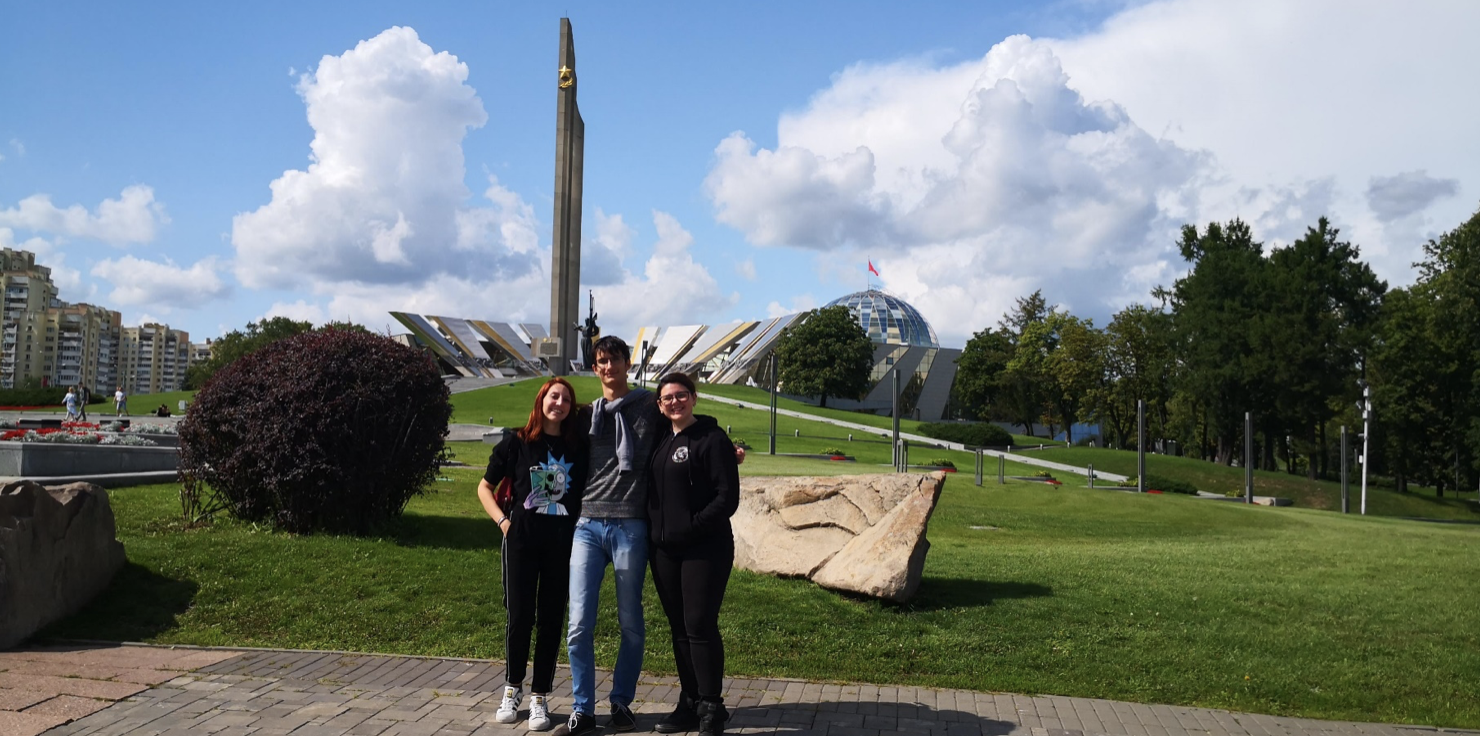 We left the hot weather of Italy on 31th of July and, after 3 hours, we arrived in this cold unknown land. Although we didn't understand one single word of Russian, we managed to solve some initial problems at the passport checking and we were in. Two weeks in Belarus.
Me and another Italian girl, Giulia, were assigned to the city of Gomel, the second biggest city of the country, in the south. We arrived there with a 5 hours long trip, by bus. The landscape was so strange for us: there were not cities, nor big villages, just some houses here and there, huge fields, and forests... Forests everywhere! Here, in Italy, whatever you look to, in the background there will be a mountain or a sea, stopping your view; in Belarus no, not at all, there is not a single mountain in all the country. You can be on a road, in a small village or in the huge capital, Minsk, but, in the end, you are inside an enormous forest which covers everything. I felt so lost at first, but after some days I got used to it and started to feel like all those trees where hugging me warmly, despite the cold and unpredictable weather which characterised all our stay.
Actually, everything was really welcoming, starting with the people; even those who couldn't understand me at all tried to make me feel comfortable in every way possible.