Hello everybody!
i stayed in France from 19th july to 9th august 2019.
Before leaving, as usual, i did not know what to expect from this experience in France, but i have to say that it was an unforgettable experience: first of all my host family was very kind and funny and i knew a lot of new people and discovered a lot of new places that i did not know even their existence. I will divide my review in two parts: Host family acccomodation and the "Périgord noir" camp.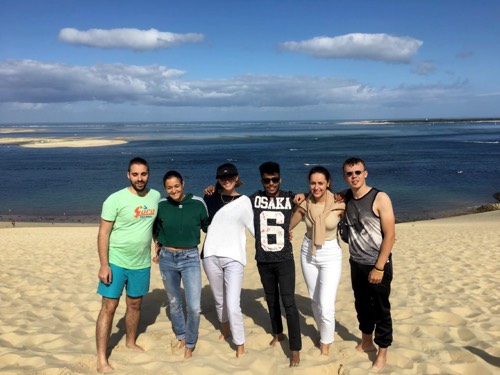 Host family accomodation from 19th july to 30th july:
When i arrived to my host grandmother's house i was very happy because i felt that she was very kind with me.
The first weekend i knew her relatives and we stayed together: it was very good to speak with them and to know the French culture.
The following days my host family told me that i would meet 3 people, who were members of the camp: Lorena was from Croati, Uriel from Mexico and Masa from Slovenia. I have to say that they were very nice people and with them i spoke about whatever .
Lorena, Masa and me visited a lot of places together, for example we went to "Prune museum", "hazelnut museum", Duras castle, Marmande, Casteljaloux lake, Bordeuax, Wine city in Bordeaux. The most beautiful place for me was Bordeaux: there was " Place de la bourse" amd a fountain with water jets every hour and we had fun because from the fountain it came out water.
In these days we had fun together, but we relaxed too, in the sense that we swam in the swimming pool and sometimes we stayed home with our respective host family.
After 10 days spent with my host family, i was a little sad to say goodbye to her because i found myself very weel with her: she was very kind and every evening we spoke about whatever.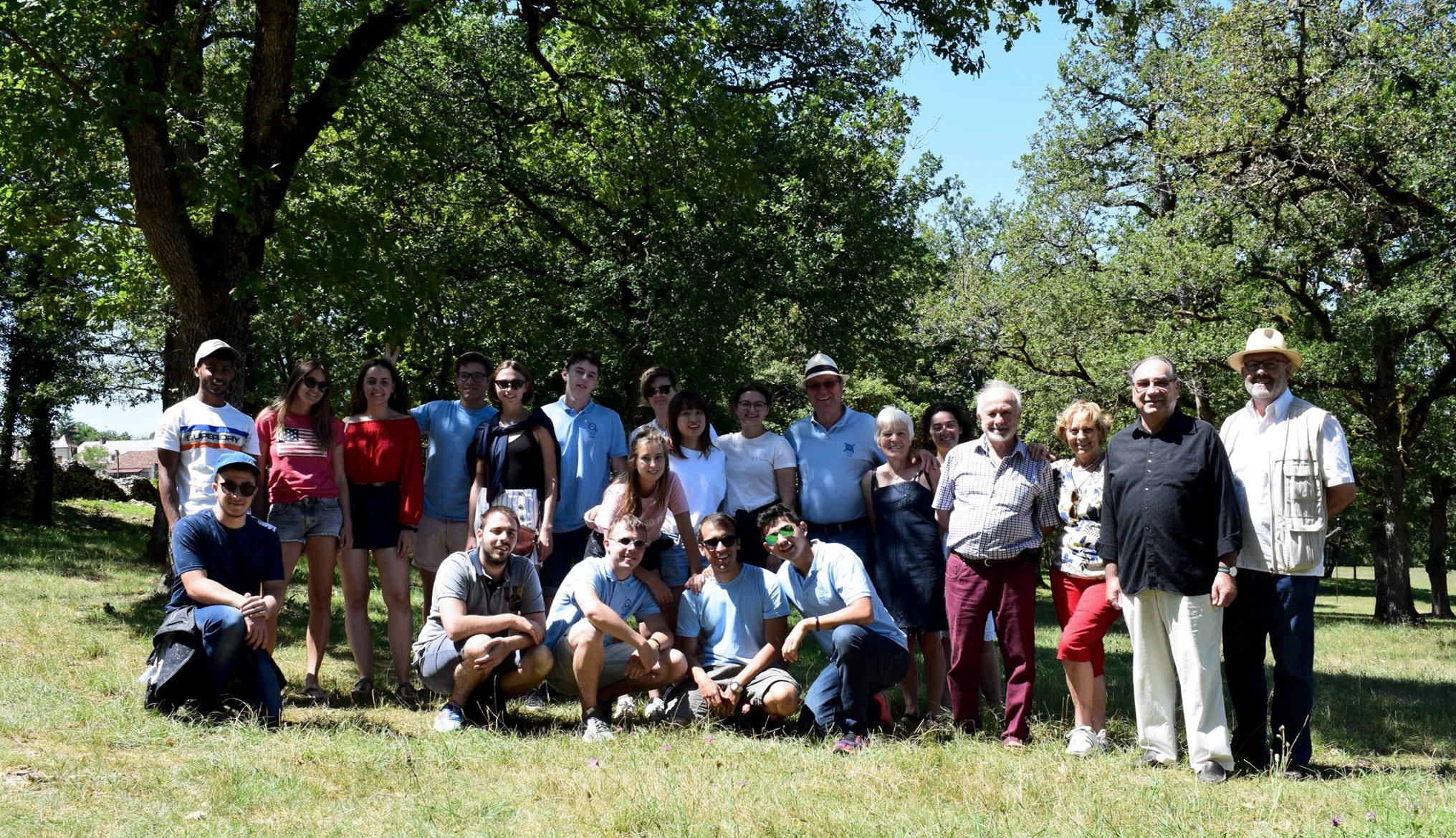 Camp du Périgord noir from 30th july to 9th august:
I met others campers in a picninc and we began to know each other: since the first day i met them, i knew that it would be a great experience with all of them!.
At the beginning I thought immediately that i would integrate myself with the rest of the group, because i had already participated in a camp last year in Italy and so this year i felt myself more confident than the other year. In fact, after few days, I made friendship with the rest of the group and integrated myself well. They understood the problem of sight and made themselves available at the time of need (to go up the stairs for example or to say "Watch out for the car").
Furthermore, this experience has been very educational and very useful at a cultural and social level: in the sense that we discovered the culture of other countries and how is the life abroad (education, university, work).
Concerning the activities carried out i liked very much: we visited a lot of places, like "Rocamadour", "Pilat dune", " Lascaux caves", "Terrasson city", Sain-émilion city", Périguexu city", "Goffre de padirac caves", "Sarlat city", "Gardens of imaginary", "Milandes castle" and also canoing day!
I think that the most beautiful places i visited with the camp are Pilat dune,Terrasson and Sarlat.
I can not forget the international dinner, in which we cooked one especial dish from our country: I think that it was "funny" to cook together and it was also a way to speak about cooking of our countries.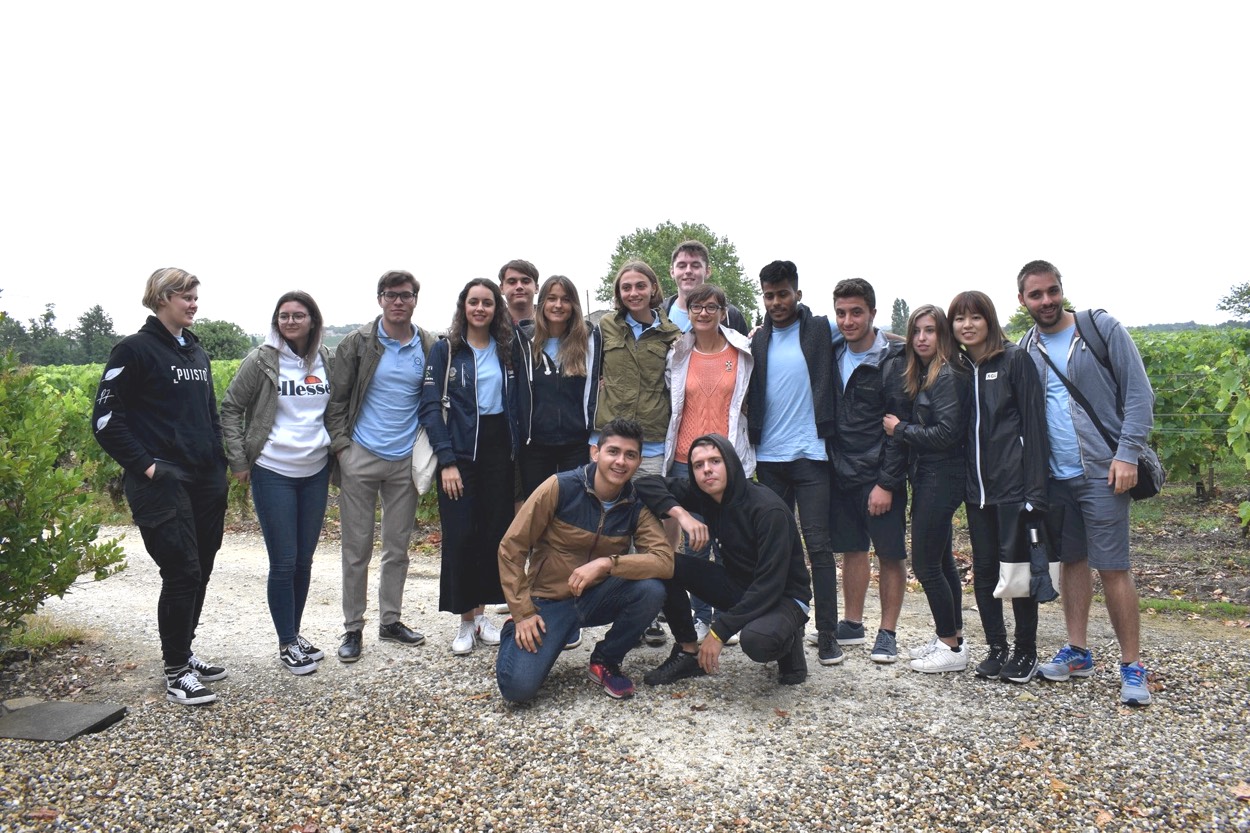 Now it is the moment of downsides: i think that we could not have much free time in this trip and we did not have so much time to prepare the "Rainbow party".
For the rest everything was ok.
I advice you, for the next years, to do a parade to celebrate the opening of the camp, like that one i had last year in italy , where all campers wear lions t-shirt and flag of their respective country (there were also lions autority of the district and a speech for some of them).
Finally i have to thank very much Loris and Isabelle for making this experience possible for a visually impaired boy like me and i hope that visually impaired people will be accepted in other camps abroad, like the one in France that i participated in.